Before Bletchley Park
The Codebreakers of the First World War
The Story of Room 40 & MI1(b) during the Great War, 1914-1918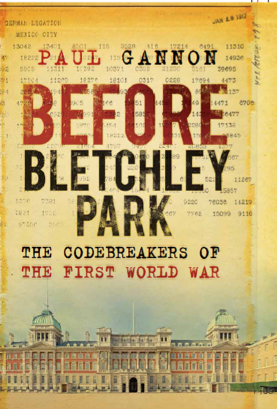 The story of Bletchley Park during the Second World War is now well known. However, Bletchley Park did not arise out of a vacuum. This book recounts how British codebreakers learnt their trade during the First World War, with decisive effect in the war on land (especially at the First Battle of the Marne in 1914 and during the final months of the war on the Western front in 1918, and also in the Middle East), in the war at sea (including the Battle of Dogger Bank and the Battle of Jutland, and also in the war against German submarines), and the war in the air (in the 'First Battle of Britain'). British codebreakers also played a critical role in bringing the USA into the war by intercpeting and decrypting the so-called Zimmermann Telegram' in 1917. Based on archive documents and personal accounts this book is a vibrant record of the role played by British codebreakers between 1914 and 1918.


BUY A COPY
- signed by the author (£14.99 including P&P)
COLOSSUS
Bletchley Park's Greatest Secret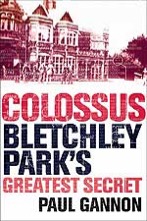 The previously untold story of how Bletchley Park's most brilliant codebreakers cracked Hitler's cipher machine and invented the electronic computer
'Masterly' - Professor Donald Michie, former Bletchley Park codebreaker and user of Colossus

'The pre-eminent account' - Professor Richard J Aldrich, author of
GCHQ
'A really remarkable contribution to the historiography of Bletchley' - Sir Max Hastings, author of
The Secret War 1939-45

AS FEATURED IN BBC2 'TIMEWATCH' DOCUMENTARY:

CODEBREAKERS: BLETCHLEY PARK'S LOST HEROES
BUY A COPY
- signed by the author (£12.99 incl P&P)
TROJAN HORSES & NATIONAL CHAMPIONS:
A History of the European Computing & Telecommunications Industry
The dramatic rise and fall of the European computer industry
'IT Book of the Year' 1997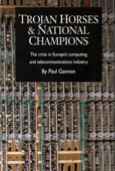 £30 plus P&P

Currently out of stock


Geology and Scenery Guidebooks:
The Alps
A Natural Companion
Geology | Flowers | Walks
By Jim Langley and Paul Gannon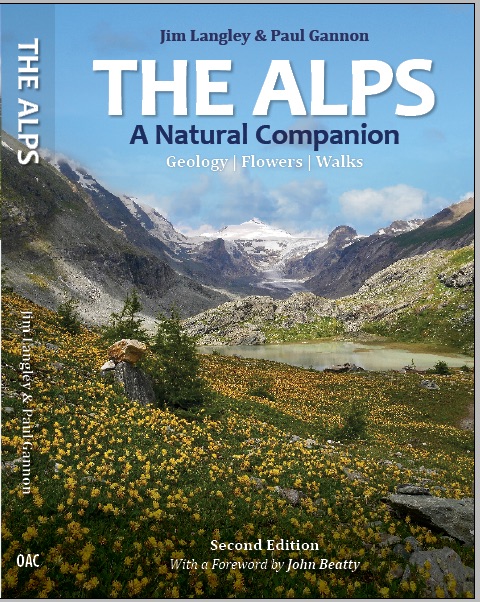 The stunning natural beauty of the Alps makes this range of mountains one of Europe's most popular tourist destinations. This book helps visitors to gain a deeper appreciation of that beauty, by providing a guide to the geology and flowers of the Alps. Written in straightforward language for those with little or no prior knowledge and illustrated by superb photographs, maps and diagrams, this book reveals how different rocks were created and shaped into the present-day mountains by glaciers and other agents. The detailed guide to 306 stunning Alpine flowers and plants can be used for on-the-spot identification and is complemented by chapters describing just how these flowers survive in their harsh mountain environment. Finally, what better way to make use of this new-found understanding than to explore the Alps with the 20 suggested walks, which take in some of the best geological and botanical spots of the Alps.
Published by the Oxford Alpine Club (November 2019)

Second expanded edition £24.50 incl p&p



BUY A COPY

A5 paperback.Sewn binding, 300 full-colour pages
Over 500 photographs, diagrams and maps
ISBN 978–1–913167–01–1RRP

Guides to the Geology and Scenery of the UK's hillwalking areas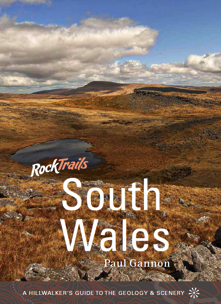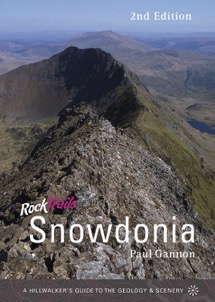 Rock Trails South Wales

A Hillwalker's Guide to the Geology & Scenery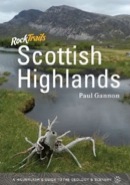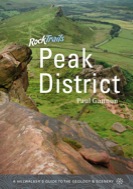 ROCK TRAILS SCOTTISH HIGHLANDS
'Gannon has brilliantly nailed a way of explaining complex geology to the lay person ... he speaks to the hillwalker as an equal with a shared love of mountain scenery' -
Professional Mountaineer magazine
ROCK TRAILS PEAK DISTRICT
'
The best Peak District guidebook so far produced' -
Down to Earth Magazine
ROCK TRAILS SNOWDONIA
2nd edition
'A cracking little book' -
Mountain Leader Training England New
s
ROCK TRAILS LAKELAND
'Others have
dealt with the geology but few can have described it with such enthusiasm and clarity' -
Cumberland News